[rev_slider alias="version-7″]
Foresight Research and Consulting Pvt. Ltd.
FRC provides complete marketing solutions package with great emphasis on the core marketing issues. FRC helps you know, understand, and analyze your processes holistically and makes marketing a complete knowledge oriented process!
Brand and Consumer Services are Market Entry Strategy Development, Consumer Behaviour Studies, Brand Health Studies, Mystery Shopping, etc.
Applied Economic Research Services are Industry and Infrastructure related studies and Trade Sector.

Social Sector Research Services are Health Studies, Caste and Minority problems, Education, etc.
FRC has skilled manpower and network throughout the country to conduct a large scale survey for its clients.
WHO WE ARE
We empower our research projects with an awesome content of strategic intent, which no
other market research agency can ever compare.
Foresight Research and Consulting Pvt. Ltd
Foresight Research and Consulting Pvt. Ltd is a premier national research service provider company which has been established to cater to the needs of clients looking for market intelligence, advisory and consulting services, socio-economic development solutions, rural market and consumer markets. Over the years, FRC has made an invaluable contribution to a wide-range of projects sponsored by government and quasi-government bodies, international organizations, corporate houses and NGOs, assisting them to take data-based decisions for socio-economic development and strategic marketing.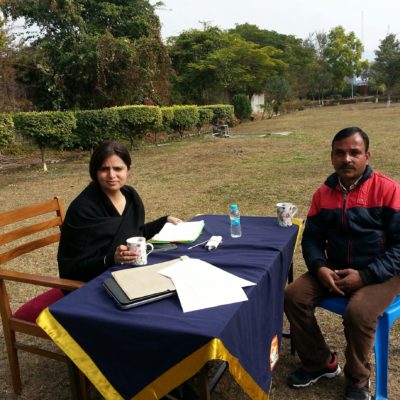 FREE CONSULTATION
FRC Provides Free Consultation also:
Looking For a Job?
We cultivate an environment of teamwork and Leadership at FRC, where every employee is considered an integral and vital aspect of the team. We believe in leveraging individual competencies by forging a cohesive unit enriched with team spirit supported by right levels of independent decision making. We Understand the strengths of Individual and embrace it. We believe in the power of ideas every employee hold and cultivate it in a Better way possible, we at FRC respect the individual differences and work with it.
CLIENT'S TESTIMONIALS
What Our Clients Say
"The FRC team is ultimate! They are a highly professional, educated, experienced and tech-savvy team that is dedicated to helping their clients achieve success. One of the best teams I have ever worked with– highly responsive, innovative and leverage best practices. From kick-off to project completion, they never miss a beat and are always there to answer questions and provide intelligent insight. Looking forward to many more projects ahead!"-
Priya Gupta
Co-Founder, Mehnaj Software Pvt.Ltd
I just wanted to let you know that your team has been doing a tremendous job for our assignment. They are turning things around quickly, coming up with approaches and suggestions on their own and are truly partnering with us on different initiatives. We are deeply appreciative of all their effort and engagement.
Mr. Pratul Chaudhary
State Coordinators, SBM-G, Govt. of Assam
"I wanted to take this opportunity and appreciate the hard work of FRC research team has done in getting field survey work at the identified and selected locations and households of the youths for skill training. This was especially challenging given short turnaround time with the quality of data collected. Also I would like to assure you that we will work with you in the near future also.
Shri Tanmay Saikia
Director, FHS, SOS India, Delhi
"FRC'" did a great job for evaluation of handloom clusters at PAN India level. This provided great insight for us and will continue to help us make better decisions during policy formulation. The FRC team has best professionals, experts and field investigators from the different domain. I wanted to make sure you that what a great job you are doing in the field of research
Mr. Manoj Jain
Director, Office of DC Handloom, Ministry of Textiles, Govt. of India
Thank you for all of the work you and the team have been done for the project "Post launch Insurance Awareness Campaign." Our analysis on such project is going to be our best to-date." FRC team is professional, well prepared, punctual and have pleasure to work with them
Dr. Saurabh
Senior Research Fellow, NCAER
"FRC is one of the very best research and consulting company and has engaged with Plan India for conducting Baseline, Midline, End line and Impact Assessment studies for public health and child labour projects for more than 2 Years. FRC has experience and best professionals on board from the respective fields and each time they have delivered best quality of work.
Anita Gupta
Sales Marketing Manager
SOME OF OUR CLIENTS
We Appreciate Clients